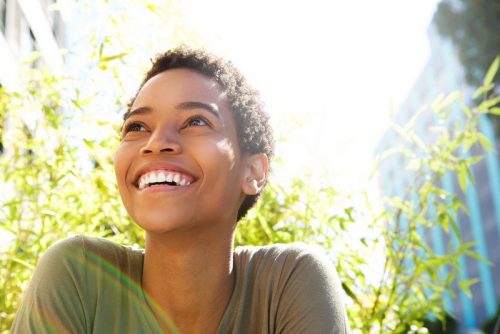 Dental implants are a way to replace teeth and tooth roots to provide a permanent base to anchor replacement teeth. While bridges and crowns rely on healthy natural roots for support, dental implants are a popular and effective long-term solution for people who suffer from missing teeth, failing teeth or chronic dental problems. Because implants fit, feel and function like real teeth, dental implants are quickly becoming a new standard in tooth replacement for many people.
What can dental implants be used for? Implants can be used for many different types of prosthetic teeth depending on the patient's wishes and needs. We will discuss 3 main categories of implant use.
Patients who need help with a full upper and/or lower set of teeth can now receive 2 to 6 implants to give them more security and satisfaction while chewing their meals. A surgeon and prosthodontist will work together to plan how many implants the patient needs and the location of the implants. The surgeon will then place the implants while the patient is numb and possibly sedated. After the surgery is over, the prosthodontist will then fit the denture over the implants and may connect the implants if the patient desires a rigidly fixed set of teeth (see our All-on-Four page).
Occasionally a patient is missing more than one tooth but still has healthy gums and surrounding teeth. This would be a possibly good situation where multiple implants are the best solution. Two or more implants are placed and a bridge is attached, leaving other natural teeth intact. Your dentist/prosthodontist will be able to tell you if this solution is right for you.
If you have lost or broken a single tooth due to an accident, cavities, or gum disease, that one tooth can be replaced using a dental implant. Your new tooth will look and function just like your other natural teeth. Many patients come to see the team at Northwest Center for Prosthodontics to have the best care of surgical implant placement and receiving implant crowns that match their adjacent teeth.
Joshua A. Manchester, DDS, MSD | Prosthodontist