Rodger A. Lawton, DMD, FACP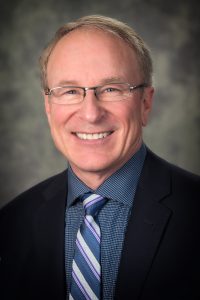 Dr. Lawton grew up in the Midwest and Upstate New York, but went back to his family's roots in Maine for his college years. He attended Bates College and graduated in 1975 with a B.S. in Chemistry. He then went on to Boston, and graduated magna cum laude at the top of his class with a Doctor of Dental Medicine (DMD) degree from Tufts University School of Dental Medicine in 1979. Following a year teaching at Tufts University, he joined the U. S. Army Dental Corps. He practiced general dentistry in Bad Kreuznach, Germany and Ft. Carson, Colorado Springs, Colorado. While at Ft. Carson, then Major Lawton served as the Division Dental Surgeon for the 4th Infantry Division. In 1990, he completed a residency in prosthodontics at the Dwight David Eisenhower Army Medical Center at Fort Gordon in Augusta, Georgia. Following his residency, he was assigned as a staff prosthodontist at Ft. Lewis, Tacoma, Washington. He completed his board certification in prosthodontics in 1991. The appeal of the many outdoor activities in the Northwest plus the desire to raise his young family without the frequent moves inherent in a military career, prompted him to leave the military. In 1993, he purchased an established prosthodontic practice in Olympia where he practices today. Dr. Lawton has earned many awards and honors. He was Valedictorian of his dental class at Tufts, and received the Restorative Dentistry Award, the American Academy of Radiology Award, plus election to Omicron Kappa Upsilon, the national dental honor society. He received the award for Outstanding Achievement in Dental Research at the Dwight D. Eisenhower Army Medical Center and a number of military decorations.
Dr. Lawton is a Diplomate of the American Board of Prosthodontics, and a Fellow of the American College of Prosthodontists. Some of his memberships include: the American Dental Association, the Pierre Fauchard Academy, the Academy of Osseointegration, the Pacific Coast Society of Prosthodontists, the Washington State Society of Prosthodontists, and the American Academy of Dental Sleep Medicine. He is a past president of the Thurston-Mason County Dental Society and the Washington State Society of Prosthodontists. He served as president of the Pacific Coast Society for Prosthodontics, one of the oldest prosthodontic societies in existence. Dr. Lawton presided over their 82nd Annual Meeting in Coeur d'Alene, Idaho.
Dr. Lawton was recently selected to serve as one of six directors of the Editorial Council of the Journal of Prosthetic Dentistry (JPD). The JPD is the oldest and most respected prosthodontic journal in dentistry, established in 1951.
Dr. Lawton enjoys lecturing and giving dental presentations, and is active in several dental study clubs in the Puget Sound region. He is committed to staying current with the latest advances in prosthodontics. He attends many national and regional dental meetings and receives many hours of continuing dental education annually.
Dr. Lawton and his wife Melissa have three children. Mathew, age 27, serves in the US Air Force and is currently stationed in Korea. Nicole, age 23, lives in Colorado where she is an avid skier and outdoor enthusiast. Kallie, age 16, attends Capital High School. She loves to read, runs cross country, and of course loves to ski and hike. The family is rounded out by their lovable dog, Penni.