Joshua A. Manchester, DDS, MSD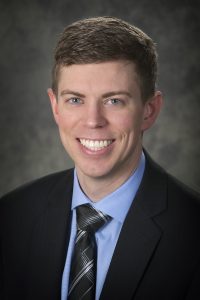 Dr. Manchester grew up in Great Falls, Montana. He attended Montana State University and graduated
magna cum laude
with a B.S. in microbiology. He then came to Seattle and graduated as one of the top students in his class with a Doctor of Dental Surgery (DDS) degree from the University of Washington School of Dentistry. He completed a one-year general practice residency at the University of Minnesota, before returning to the University of Washington for his graduate studies.
After completing his residency in prosthodontics, Dr. Manchester received his Master of Science in Dentistry (MSD) degree from the Graduate Prosthodontic Program at the UW School of Dentistry. He was the recipient of the David H. Wands Endowment Fellowship in Graduate Prosthodontics during his program, a true honor. Interestingly, Dr. Wands started his prosthodontic practice in Olympia in 1980 which became the Northwest Center for Prosthodontics.
Dr. Manchester and his wife, Liza, who is also a dentist, and their two children, were drawn to the Olympia area because of the small-town feel of the city and access to outdoor recreational opportunities. They cherish their family time and enjoy going on hikes, watching movies, trying new restaurants, and spending time with friends.