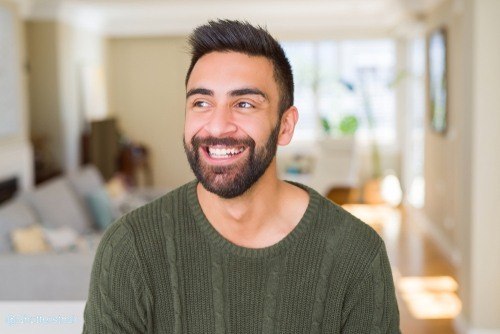 In the past, when dental implants were "the new thing on the block", we thought implants were impervious to problems and that they would be a cure to all dental diseases. But now we know that is not completely true. While dental implants are a long-lasting and reliable solution for one or several missing teeth, the gums around implants can become red and bleed if not cleaned regularly. We like to educate our patients about maintenance so that they can keep their implants for life. We want to share the following tips about gum disease and oral implants.
Just like teeth, implants can have gingivitis. If implants are not cleaned at this stage, this could progress to gum disease around implants resulting in bone loss. The good thing about this stage is that it is reversible with a simple visit to your dentist and cleaning your implants regularly.
Patients with dental implants must be diligent and consistent in their routine daily home care for a healthy mouth. When a person is considering having dental implants, they should be willing to go to their dentist routinely for professional cleanings and checkups.
One point the author makes is the importance of good fit and cleansability of the crown, bridge or denture teeth sitting on the implants for longevity. The specialists at Northwest Center for Prosthodontics have received additional training and experience to make your implant teeth fit well in your smile and bite and be cleansable for home care. They work closely with dental labs and our in-house lab to make implants last a lifetime.
Our team at Northwest Center for Prosthodontics has extensive experience restoring patient's smiles with dental implants to replace missing or compromised teeth. If you are interested in learning more about dental implants and whether they are right for you, we invite you to give us a call at 360-459-4400. Your smile deserves the best care!
Source: Oral Implants: The Paradigm Shift in Restorative Dentistry
N.P. Lang
First Published October 21, 2019 Research Article
https://journals.sagepub.com/doi/abs/10.1177/0022034519853574?journalCode=jdrb